Building a Community Persona
Greenfield Community Partnership

Brand Message, Content, PR

Jenny Lear, Angie Foreman, Rose Campbell, and Kat Wedmore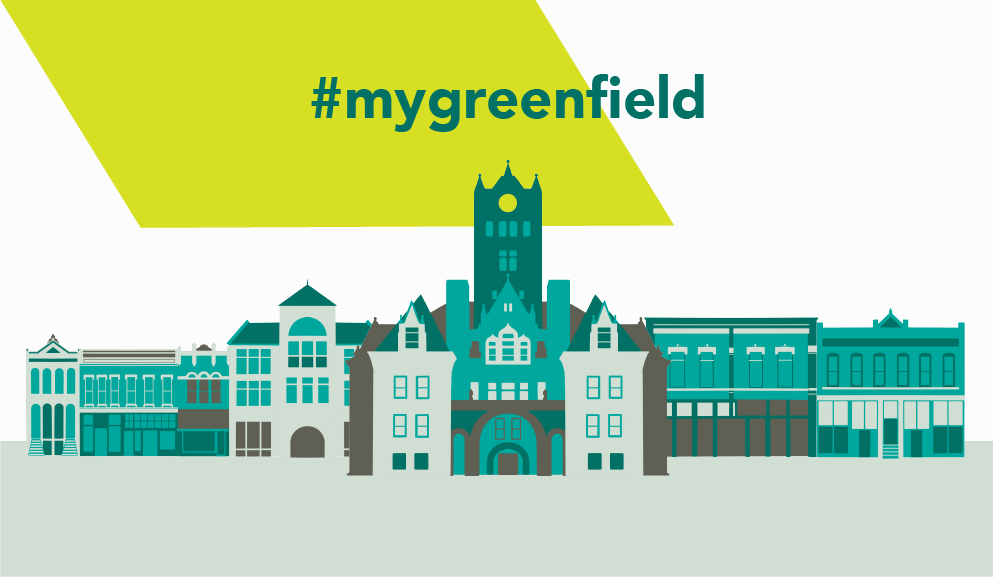 The Greenfield Community partnership is a collaborative movement that includes the City of Greenfield, Hancock Health, Greenfield Central Community Schools and NineStar Connect. Created to evoke a singular, consistent message that would ultimately act as an economic development to attract and retain both residents and businesses. The initial research, brand development and website design was outside P&A's scope of work.
Charged with content that was both engaging and informative, the P&A team was deeply immersed in discovering the community and building content when COVID-19 struck. A captive audience of sorts provided the opportunity for Greenfield Community social media to build an audience anxious to connect and support its neighbors
Initially launching #MyGreenfield evergreen campaign for social media that encouraged community comment and input, blogs touting lists of favorite attractions, events and businesses and custom art depicting the downtown, P&A began growing engagement. As residents sought more connection in light of the pandemic, P&A launched, "Hello, Greenfield" – a weekly Facebook Live broadcast hosted by Central Indiana influencer Katy Mann. Additional social media campaigns (#GreenfieldCares, #MentalHealthMondays, #LightTheNight and #ChalkTheWalk) garnered increasing community participation as well as public relations opportunities.
An 80% increase in pageviews
803 new followers on Facebook, 122 new followers on Instagram
A partnership of community stakeholders now satisfied with their investment
Strategic Approach + Measurable Results